Myrtle Beach Luxury Rentals
We are proud to be one of the leading providers of Myrtle Beach rentals. We look forward to helping your find the perfect accommodations for your vacation.
It's time for a beach vacation! And staying in luxury rentals like an oceanfront condominium is the way to make it one you will remember for years. Not all vacation rentals are created equal. That's why we only rent top quality hotel-condos and homes on the beach. The best of the best in Myrtle Beach condo rentals. Start browsing 1BR, 2BR, 3 BR or 4BR condos.

Just take a look at the great selection of the best resort rentals around! Couple your stay with this rental company's top-notch customer service, and you'll have the kind of holiday that you can go home and tell your friends about!

With over 23 years in the condo rentals industry, customers come back year after year...because they can trust us to offer only the finest resorts with the best amenities and everything that is needed for a couple or family to have stress-free fun!
Check out a few of our favorites:
Enjoy the brand new Myrtle Beach Boardwalk right outside your door with two of the newest luxury resorts we offer, Bay View Resort and Ocean's One Resort. Plus, Ocean Blue Resort features 4 & 5 beautiful luxurious condos.

Wanna party through the night with a live band and a HUGE pool and beachfront bar to do it with? Stay in one of the most popular resorts anywhere, the Sands Ocean Club and Ocean Annie's. Or do you crave peace and quiet with a golf course nearby? Then we recommend you have your dream vacation at South Wind on the Ocean.

Whatever you dream of for a perfect Myrtle Beach vacation, we have it!
From the Vacation Rental Blog
Fall in Love Again this Valentine's Day
Myrtle Beach Valentine's Day getaway!  ONLY 3 DAYS TO BOOK Call in only 843-417-1880 Special Pricing: 1 Bedrooms – $199, All taxes and fees included 2 Bedrooms – $219 All taxes and fees included 3 Bedrooms – $249 All taxes and fees included Book by calling 843-417-1880. Book Feb. 8th-12th Monday thru Friday 9AM – 5PM Google+
8 Reasons to Spend Easter 2015 in Myrtle Beach
Round up the family and head to Myrtle Beach for Easter! With affordable rental rates and beautiful weather, we're seeing an increase in the number of couples and families choosing to spend Easter at the beach. Read our article about 8 reasons why you consider making the drive.
Myrtle Beach Condos For Sale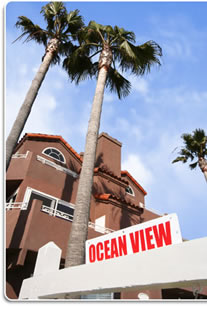 Real estate can be tricky, especially in the market status we are in right now. We have years and years of experience in the oceanfront investment market, showing how first time buyers can turn an investment condo into positive cash flow by making it a condo rental for vacationers. Whether you are looking for an oceanfront rental property or a roomy beach house, we have the expertise and advanced search strategy that will help make your purchase easy and profitable!

Our real estate professionals are distinctly qualified to guide you in buying or selling your rental condo or home for the best possible price and profit. Feel free to visit a Myrtle Beach Condos for sale website for more info as well!

Talk with one of our agents to gain insider info on which vacation property will be best for your needs. There's never been a better time to buy a Myrtle Beach home or condo!




Grand Strand Golf & Golf Packages
The Golf Packages we offer are perfect for your next vacation! Give us a call today to schedule Tee Times for prices well below the competition. Couple your golf package with our luxury oceanfront or ocean view resorts for extra savings.

With over 90 courses to choose from, it's no wonder Myrtle Beach is the golf capital of the world! With our package prices, the possibilities are endless when picking the right courses to play.
Talk to our golf director for suggestions and tips on the best courses for any level. Planning a large group outing? No problem! We also have accommodations for 2 or 24, so keep it simple by booking your next golf vacation with us! Click here for more information about Myrtle Beach Golf Packages