Gulf Stream Cottages Vacation Rentals
Gulf Stream Cottages Myrtle Beach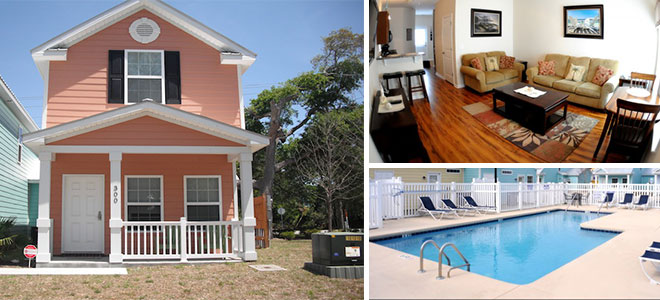 Overview of Gulf Stream Cottages Rentals
Located just 3 blocks away from the beach, Gulf Stream Cottages is one of the newest communities in Myrtle Beach, South Carolina. These 2 and 3 bedroom vacation home rentals were recently built in 2013, and boast fully-equipped kitchens, open floorplans and private rear patios. If you're looking for the perfect accommodations during your next trip to coast, Gulf Stream offers guests the ability to enjoy all of the restaurants and attractions the area has to offer.
Amenities & Features: This south end of Myrtle Beach community has an outdoor community pool for cooling off or simply laying out and relaxing. Easy access to the beach or location attractions and places to eat.

Nearby Things to Do: A major advantage to staying at the Gulf Stream cottages is that everything you need is just a short distance away. Need to grab a few beach accessories? Whale's Beachwear Store is just a few buildings down. Cancun Lagoon Golf Adventure is a perfect night activity for adults and/or kids to enjoy and is also located just a short drive away.

Nearby Places to Eat: If you're in the mood for ice cream or other frozen treats, Dairy Queen is right around the corner. E-Noodles is an excellent choice for lunch or dinner and is located directly across the street from the Gulf Stream Cottages community.
Photo Gallery of Community
(click photos to enlarge)



Browse Our Gulf Stream Cottages Vacation Rentals
Where are the Gulf Stream Cottages Located?
Between 19th and 20th Avenue South, Myrtle Beach, SC 29577

This community is located in the Southern section of Myrtle Beach. Area attractions, shopping and places to eat are within a reasonable driving distance.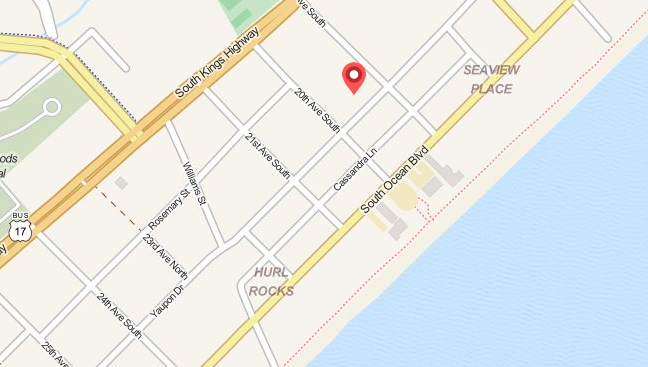 Other Names for This Community
Gulf Stream Cottages
Gulf Stream Myrtle Beach
Gulf Stream Cottages Vacation Rentals
Gulf Stream Cottages Reviews
Gulf Stream Cottages Myrtle Beach SC