Malibu Pointe North Myrtle Beach Rentals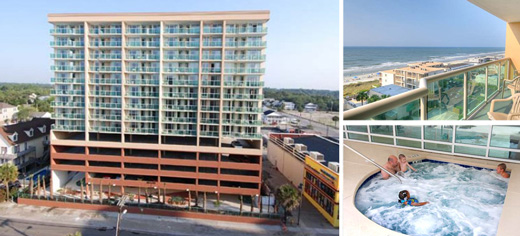 Property Amenities
Beachfront Access
Indoor Pool
Kiddie Pool
Outdoor Pool
Lazy River
Fitness Facility
2 Jacuzzis
View Photos of Malibu Pointe
(click photos to enlarge)













Have a Question For Us? We're Here to Help.
Please fill out the form below and a member of our Support Team will respond as soon as possible.
Where is Malibu Pointe located at in North Myrtle Beach?
1706 South Ocean Blvd, North Myrtle Beach, SC 29582
About Malibu Pointe Condo Rentals
As close as you can get to all the food, fun and attractions of North Myrtle Beach, Malibu Pointe Beach Club offers exceptional vacation rentals for just about any size family or gathering. In addition to more expected features, these 1, 2, 3 and 4-bedroom units also feature granite countertops and Jacuzzis tubs in master baths. HD-TVs are standard and there's Wi-Fi Internet throughout the property. Units also have full and well-equipped kitchens and spacious private balconies. Just across the street from beautiful Crescent Beach, the resort is just a mile from the Beachwood, Possum Trot and Azalea Sands golf courses and less than five minutes from the roller coasters, Ferris Wheel and other amusements of OD Pavilion Amusement Park. Also just five minutes away are classic beach clubs like Fat Harold's where Beach Music was born and is still played as couples Shag the evening away. It's just a short drive to Alligator Adventure, 7D Cinema, Alabama Theatre, House of Blues and the other attractions, restaurants and shops of Barefoot Landing as well as Barefoot Resort's four great golf courses.
Malibu Pointe Vacation Rentals