Mar Vista Grande North Myrtle Beach Rentals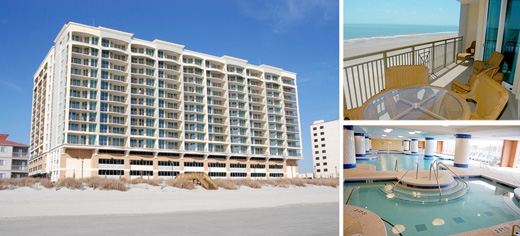 Property Amenities
Beachfront Access
Indoor Pool
Kiddie Pool
Outdoor Pool
Lazy River
Fitness Facility
View Photos of Mar Vista Grande
(click photos to enlarge)








Have a Question For Us? We're Here to Help.
Please fill out the form below and a member of our Support Team will respond as soon as possible.
Where is Mar Vista Grande located at in North Myrtle Beach?
605 South Ocean Blvd, North Myrtle Beach, SC 29582
Overview Description of Mar Vista Grande
With AAA's 4-Diamond rating, vacation accommodations just don't get any finer than the Mar Vista Grande oceanfront resort. These comfortable 3 and 4-bedroom condos in the famed Ocean Drive section of North Myrtle Beach are among the most spacious and luxurious to be found with stainless appliances, granite countertops, jacuzzi tubs and walk-in closets in the master bedrooms, with wide balconies overlooking the Atlantic Ocean opening up from both the master bedroom and living areas.
There's a great oceanfront pool, indoor pool, indoor and outdoor spa pools, inside and outside kiddie pools, modern fitness facility, a seasonal poolside Tiki bar, Lazy River ride and much, much more. On one of the widest stretches of beach, Mar Vista Grande resort condos for rent are close to the famed Ocean Drive section of North Myrtle Beach, home to the classic beach clubs that gave birth to beach music and Shag dancing.
Mar Vista Grande Vacation Rentals