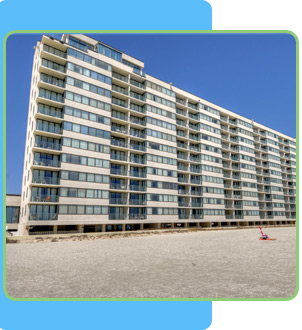 Sands Beach Club
Oceanfront 2 BR Condo Units
Accommodates up to 6!
Indoor Pool

Outdoor Pool

Tennis Courts
Volleyball Court
On-Site Restaurant/Lounge

Full Kitchens

Non-Smoking Units
Myrtle Beach Condo Rental Description
Sands Beach Club ·

9400 Shore Drive, Myrtle Beach, SC 29572
Located oceanfront in the Arcadian Shores area, Sands Beach Club Condos offer both seclusion and excellent host of amenities for the Myrtle Beach area. Sands Beach Club is a one-of-a-kind Myrtle Beach resort that redefines the idea of vacationing by providing many great amenities. It provides the very BEST location on the beach with unobstructed coastlines views along the shoreline. The Singleton Swash offers a unique opportunity to enjoy wading and fishing. The beach is wide and offers everyone ample room to enjoy the sun on your own "private" location.

Take a swim in either the indoor or outdoor pool, play a game of tennis, half-court basketball or even volleyball. You can then relax and have a drink by the oceanfront restaurant/lounge or even sun-bathe on the large pool deck. Don't forget about the giant Atlantic too that has almost private access due to its location! Swim in peace!
Sands Beach Club Property Map
Sands Beach Club Photo Gallery
(click photos to enlarge)















Our Condo Units