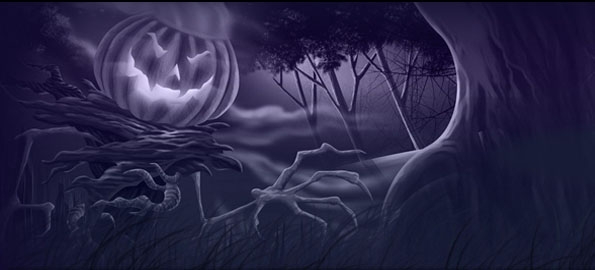 Have a hankering to visit a haunted house this Halloween season? Here are some ghoulish and ghostly options. An outdoor spooky adventure has been added as well!
Ripley's Haunted Adventure, 915 Ocean Blvd, Myrtle Beach 843-448-2331
This scary attraction is based on spirits that roam the hallways from the previous business located in that space – a casket company! However, after experiencing some strange phenomenon, the summer of 2008 Ripley's Haunted Adventure called in paranormal investigators to check things out. The results of the investigation were that there were four earthbound spirits residing at the attraction – including one antagonist spirit. A total of three men and one woman were identified. This is a YouTube video from that investigation: http://www.youtube.com/watch?v=saovCslcgPE Open daily with $13.99 admission for adults and $7.99 for children 6-11. Children under 6 are not permitted.
http://www.ripleys.com/myrtlebeach/your-visit/haunted-adventure/
Nearby is the Nightmare Haunted House at 1001 N. Ocean Blvd, Myrtle Beach 843-626-0022
For over 20 years the residents of this 3000 sq. ft. structure have been scaring those brave enough to come through the doors. Open Friday, Saturday and Sunday nights beginning at 6:00 PM. "Freaktober" dates are October 21-23 and October 26-31. $10 to have the hair on the back of your neck stand up (kids 5-12 yrs old, $7). 30 minute show with Paranormalist, Nobody Jones, $12 per person. Coupons available on their website for attraction only.
http://www.beachscream.com/
Terror Under the Bridge, Lower River Warehouse, 103 Third Ave, Conway 843-283-9229
Rated one of the best haunted houses in the state, put Terror on your "must do" list. Considered to be actually haunted, this warehouse built in 1890 has even been visited by The Ghost Hunters. The Ghost Hunters didn't leave empty handed either. Paranormal activity was detected during their visit. Aside from the scary fun, proceeds from the sales go to a good cause! Fostering Hope Inc, a nonprofit organization that provides goods and services to children residing in the foster care system in four counties in Northeastern South Carolina. Support them and get scared out of your wits all at the same time! Admission is $10.
Student and military discount nights ($2 off!) are October 27, 28 and 29.
http://www.myrtlebeachhauntedhouse.net/
Visions of Horror is slated to open soon!  When and where are to be announced but we will blog that information when it becomes available.
Conway Ghost Walk, 315 Kingston Street, Conway 843-248-6260
What could be more entertaining that professional storytellers dressed in period costume spinning spooky tales of South Carolina's haunted low-country? Spine-tingling tours begin at 7:00 PM, just as darkness descends, on October 25-27. Tours are one hour and are a mile long. The last tour each night is at 8:30 PM. Tickets are $15 and RESERVATIONS ARE REQUIRED. Don't keep the ghosts waiting. Get your tickets now!
http://conwayscchamber.com/event/conway-ghost-walk-spirits-of-the-lowcountry/